Training - Training (Virtual)
World First Aid Day Exhibition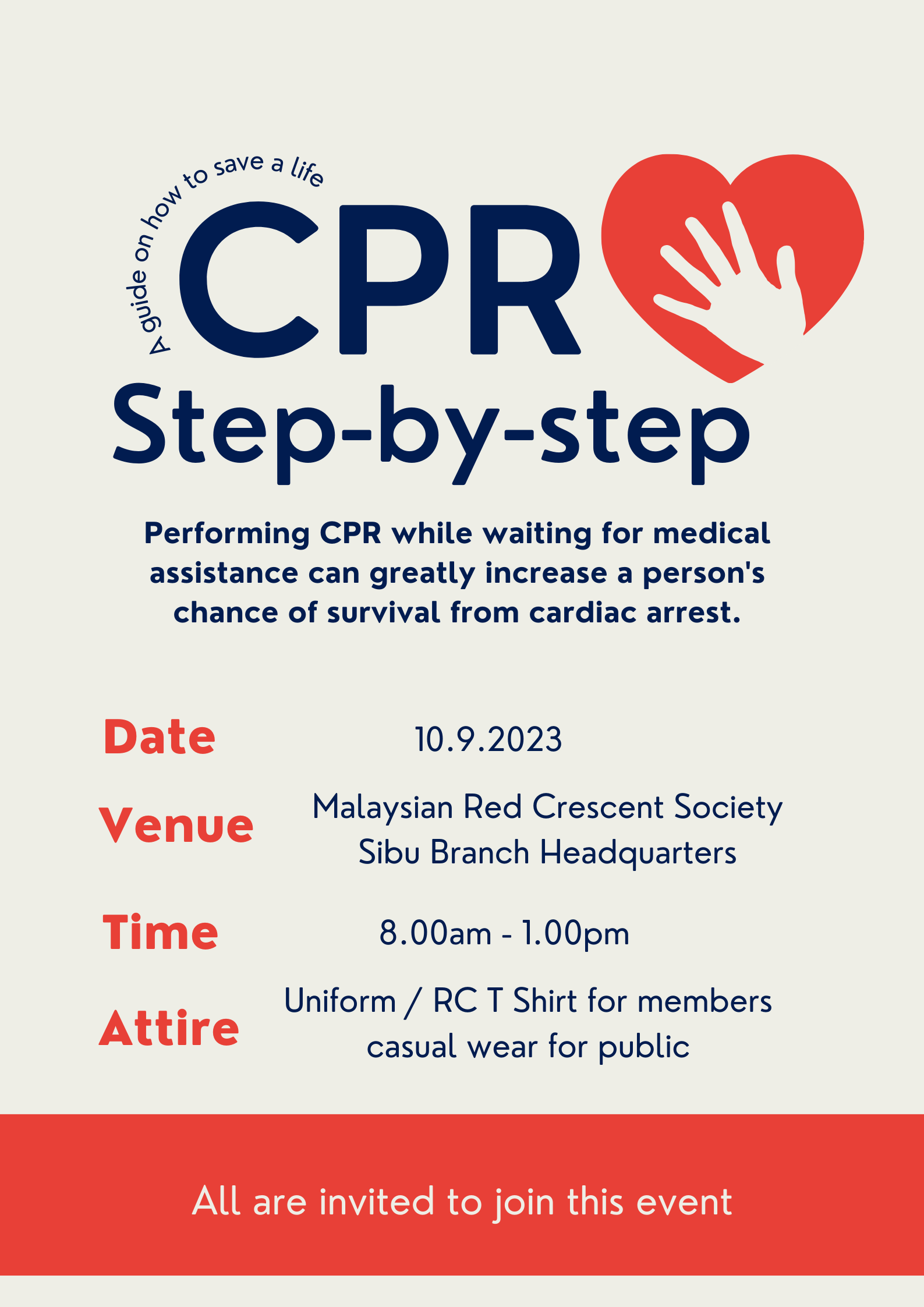 Description
World First Aid Day Exhibition for youth cadets, juniors, and the public to participate in. Demonstrations on bandaging and immobilization for various cases will be provided.
Requirement
Ahli BSMM SMK Sacred Heart
Mon, Oct 9, 2023, 08:00 AM -
Mon, Oct 9, 2023, 01:00 PM
MRCS SIBU BRANCH
MRCS SIBU BRANCH HEADQUARTERS, JALAN AWANG RAMLI AMIT, 96000 SIBU, SARAWAK.
View Map
---
0 person going